New iGE3 member: Sophie Martin
We are pleased to welcome Pre Sophie Martin as a new faculty member of iGE3.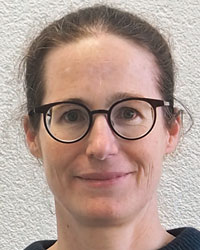 Sophie Martin is a professor at the Department of Molecular and Cellular Biology of the Faculty of Science.
She aims to understand how cells polarize, organize their cytoskeleton and their membrane to achieve polarized growth, division and cell fusion. By using a combination of quantitative live-cell imaging, electron microscopy, genetic and biochemical approaches, her lab probes fundamental principles of cell polarization, addresses how cells orient in response to an external stimulus to find a mate for sexual reproduction and studies how cells then fuse together to form the diploid zygote.
---
Mar 28, 2023
---