iGE3 core facilities
iGE3 technical services at the disposal of the life sciences and biomedicine research community
Two facilities to help genetics and genomics researchers: the Genomics Platform for DAN / RNA analysis and bioinformatics, and the BioSC for advice and support in biomathematics and biostatistics.
Genomics Platform
The Genomics Platform of iGE3 and the University of Geneva provides consulting and access to the state-of-the-art methods in genomic technologies that enable whole genomes, exomes, transcriptomes as well as more targeted sequencing. The Genomics Platform offers a complete solution from advice on experimental design to data analysis.
---
Service for Biomathematical
and Biostatistical Analyses (BiosC)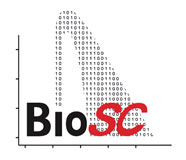 The Service for Biomathematical and Biostatistical Analyses (BioSC) provides advice and support for data management and statistical data analysis to the local community of researchers active in the fields of genetics and genomics. The BioSC is meant to be a complement to existing services, like the Genomics Platform.
---